Portfolio / Pictures to Ponder
Elegant Chairs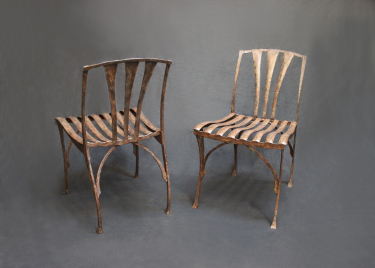 Click for Larger View
Created for exterior use, these patio chairs have an undercoat of hot-dipped zinc and a topcoat of chestnut and umber washes.

The design has subtle bar transitions from thick to thin which gives this chair a dimensional feeling that is not found on most patio furniture.

These chairs won't be blown over, but are still light weight and can be handled easily.